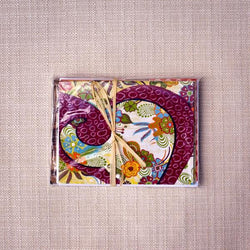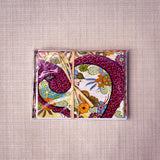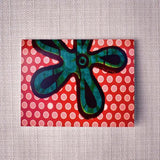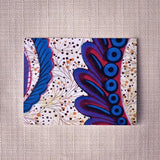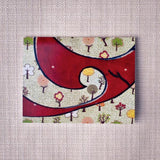 Card Set: #9002 Lapa set of 5
Lapa cloth is worn by every woman in Liberia. The similarities between lapa and Liberian women are uncanny: lapa is powerful; energetic; it stands out in a room; it competes with everything around it; it's excitement; it's beautiful. Likewise, Liberian women are strong, determined, courageous … they are survivors.
The Lapa Card Collection is a tribute to Liberian women and the rock they have become in restructuring their country after war. The proceeds go toward the sponsorships of female students in Liberia. Thank you for influencing female leadership in Liberia.
A boxed set of five includes a variety of lapa-inspired designs (as pictured). The inside is blank, and each card is accompanied with a white envelope. The back of the card explains the inspiration:
The inspiration for this card comes from the lapa cloth which is proudly worn by every woman in Liberia. The energy and boldness represented in the materials embodies the strength and character of Liberian women who have survived a civil war.
The Lapa Card Collection celebrates the women of Liberia as those who nurtured hope, restored dignity, and mothered a nation into a new era of peace and prosperity. The cards are 4"x6".